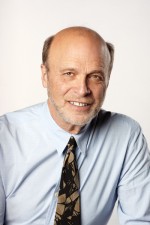 Dr. Marvin Stutman graduated from McGill University dental school in 1967. He then completed a 2-year postdoctoral program in periodontics at Boston University in 1969. He is a specialist in the treatment of periodontal disease and regeneration of the teeth's supporting tissues – the gums and underlying bone.
Dr. Stutman has been in clinical practice since 1969. He was an assistant clinical professor in periodontics at McGill University from 1969-1989 and clinical professor in the department of periodontology at the Jewish General Hospital general practice residency from 1975-1990. He is an active member of the American Academy of Periodontology, Academy of Osseointegration, Order of Dentists of Quebec and the Alpha Omega dental fraternity. He is also a fellow of the International and American College of Dentists.
Outside of dentistry, Marvin's interests include reading, world travelling, biking and skiing. Marvin and his wife, Barbara, have 2 children: Romy and Geff.