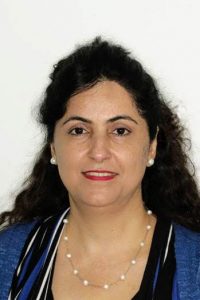 Dr. Firoozeh Samim is a Canadian and American Board Certified specialist in Oral Medicine & Oral and Maxillofacial Pathology. She received her DMD from Shiraz University of Medical Science in Iran and went on to complete the Oral Medicine & Oral Pathology residency program at UBC. She also completed her MSc in Craniofacial focusing on the oral health of the vulnerable population and children attending inner-city schools.
Dr. Samim was actively involved at UBC as Clinical Assistant Professor in the Faculty of Dentistry and in the oral oncology group with the Department of Oral Oncology/Dentistry at the British Columbia Cancer Agency. She has published several papers focusing on oral mucositis and oral care in cancer patients. Dr. Samim also was a Clinical Assistant Professor and Research Coordinator at Memorial University.
She has also served a key role in the dental management of patients undergoing treatment for head and neck cancer, stem cell transplant and chemotherapy by establishing the first oral oncology clinic at the Janeway Hospital of the NL. She is currently a Clinical Assistant professor at the McGill University Faculty of Dentistry with the active role in teaching both undergraduate and graduates dental students.
Dr. Samim will be focusing her practice on acute and chronic orofacial pain, diagnosis and treatment of oral conditions and diseases, sleeping disordered breathing and obstructive sleep apnea, and the oral management of medically compromised patients.