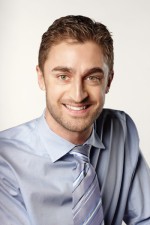 Dr. Jeremy Werbitt, D.M.D., F.R.C.D. (C.), Dip. A.B.P. graduated from McGill University's Faculty of Dentistry in 2007. He then completed a 3-year postdoctoral program in Periodontics and Implant Dentistry at the University of Pennsylvania in 2010. He is a specialist in the treatment of periodontal disease, dental implantology, and regeneration of the teeth's supporting tissues – the gums and underlying bone.
Dr. Jeremy Werbitt has been in clinical practice since 2010. He is an associate clininical professor in periodontics at McGill University and at the Jewish General Hospital general practice residency. As a dental student he was president of the Alpha Omega dental fraternity student chapter and as a resident he was ambassador to the American Academy of Periodontology Foundation. He is an active member of the American Academy of Periodontology, Academy of Osseointegration, Order of Dentists of Quebec, Royal College of Dentists of Canada and the Alpha Omega
dental fraternity.
Outside of dentistry, Jeremy's interests include golf, basketball, softball and skiing.